Transforming for the Future: A Case Study
Insurance Corporation of Barbados Limited (ICBL)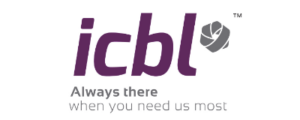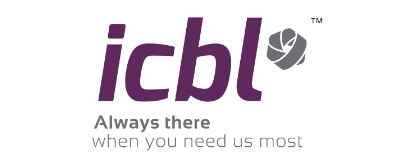 A strategy is only as good as your organisation's capability to execute it.

Strategy implementation is the concern of the whole organisation and when clear strategy and the culture to deliver it are aligned and congruent, individuals and teams across organisations are empowered to perform. This often requires new ways of working and leading, scrutinising the organisation structure and operating model, the skills and talent, and the leadership behaviours and culture, so that each is aligned to both the strategy and to empowering people to enable it.

Above all, managing strategy is about managing change and no-one knows this better than Geoff Scott, CEO at ICBL (Insurance Corporation of Barbados Limited).

In January 2018, Scott joined ICBL, a 40-year-old general and life insurance company in Barbados, as the new CEO. In three years, the company has gone from stagnant and underperforming to profitable, future-fit and attracting new investment. Creating the strategic framework and emerging initiatives that would not only realise Scott's vision for ICBL but also shift the company into a relevant and attractive proposition for modern consumers, partners and stakeholders over the next three years proved to be fundamental to this organisation's extraordinary turnaround.
Working with Strategy Together: An interview with Geoff Scott, CEO
When Geoff Scott joined ICBL as CEO at the beginning of 2018, the mandate was to improve financial results and re-engage with modern insurance customers to build a strong, stable and sustained platform for the future of the company.
In just three years, ICBL has gone from an under-performer mired in traditional ways of doing business in an increasing complex marketplace to earning more in the first 5 months of 2020 than for the whole of the previous year.
In this short video, Scott shares his thoughts on how working with Strategy Together has been instrumental in making that happen.
Emerging Leaders Showcase: Lisa Brathwaite-Graham
In March 2020 the first two cases of COVID-19 in Barbados were confirmed. Just 9 days later, Prime Minister Mia Mottley announced that the country had reached 24 cases and would be entering stage three of the COVID-19 National Preparedness Plan. A public health emergency was declared.
Lisa Brathwaite-Graham was working as Nurse Administrator for the country's leading general and life insurance provider ICBL and responded to this call to serve by leading the COVID-19 Nursing Response Team at the country's Queen Elizabeth Hospital for 6 months.
In doing so, Brathwaite-Graham demonstrated not only the importance of determination, discipline, and collaboration in effectively managing the crisis response but also the power of alignment, communication and effective strategy execution in engaging the hearts and minds of the people on the front-line to achieve outstanding results.
Find out how Strategy Together can help your organisation to navigate uncertainty and achieve extraordinary results by getting in touch
Strategic Conversations: A Case Study
Rexam plc
One Rexam – the holy grail.
Many people believe that success hinges on having the right strategy. Others swear it's all in the execution. But others would say it's a bit more elemental: It's all about having the right conversations. But what does having the right strategic conversations mean?
Strategy Together Managing Partner Kit Jackson worked with the leadership team at global packaging manufacturer Rexam to get performance back on track and become fit for the future by spearheading a transformation of the organisation's culture.
In just 3 years Rexam's share price doubled, operating profit improved by 22% and ROCE increased from 9.5% to 15.5%.
The biggest win according to CEO Graham Chipchase was to see "the whole workforce pulling in the same direction. To get that level of understanding is the holy grail."
To get the full story on how strategic conversations transformed this global organisation download the full case study.
Navigating confidently through turbulent times
Finance & Banking: Large Global Bank
We worked with the EVP of a large US bank to align their Global Relationship Management with the new corporate strategy, providing them with a framework to align the businesses to a common set of goals and a way to engage the whole organisation.
This led to a significant increase in internal customer engagement and satisfaction as well as a recognition by the bank of the increased ROI from the programme and gave the organisation and its leadership the confidence to navigate the uncertainty surrounding them.
Regionally aligned to deliver on our ambitions
FMCG: Global Brand Conglomerate
We worked with new regional president who had been challenged with aligning country, category and functional heads around a new regional strategy to  leverage the strengths of the region and deliver significantly increased value from new ways of working.
This led to a regional strategy that leveraged synergies, aligned and engaged leadership, increased the efficiency and effectiveness of cross-organisational governance and accelerated the implementation of new ways of working.